The 20th memory meet castle town odawara two D march holding result
We had Walker who participated with much effort from whole country each place including course on Friday enjoy west Sagami in late fall on 16th, and "the 20th memory meet castle town odawara two D march" that we started on Saturday, November 17, 2018 on Sunday on 18th was able to be finished safely.
The participation number of people of every day on 16th Friday it was a total of 8,937 in 4,455 people with much effort course Sunday on 4,431 people, 18th Saturday on 51 people, 17th.

Including the volunteer staff who supported meeting, we thank all of you who had understanding, cooperation in meeting heartily.

We are going to hold the 21st next castle town odawara two D march on Sunday on Saturday, November 16, 2019, 17th.
We look forward to participation of many people.
With castle town odawara two D march...? ?
While many war cars get close naturally on the stage of Odawara-shi, Hakone-machi, Manazuru-machi, 1 city and 3 towns of Yugawara-machi, it is meeting to contribute to heart and physical health promotion by sensing contact of joy and heart and heart to walk bodily.
It enlivens meeting as "memory meet" in this year when it is the 20th turning point!
Please request one wanting meeting brochure than the following links.

We introduce the highlight of meeting!
"essa daddy" of official character introduces course of meeting and highlight point on foot!
Step of two D march 20 years
Castle town odawara two D march will recruit your memory episodes next year on reaching 20 times of commemorative meetings. We emigrated to Odawara triggered by two D March! We participated in "hokon" and met partner of the life! Please send memory of nado all of you.
(we may use for commemorative meetings about ※ episode that we had. When I use, I will inform from the secretariat.)
We raise company and groups which merely reject cooperation in castle town odawara two D March at any time!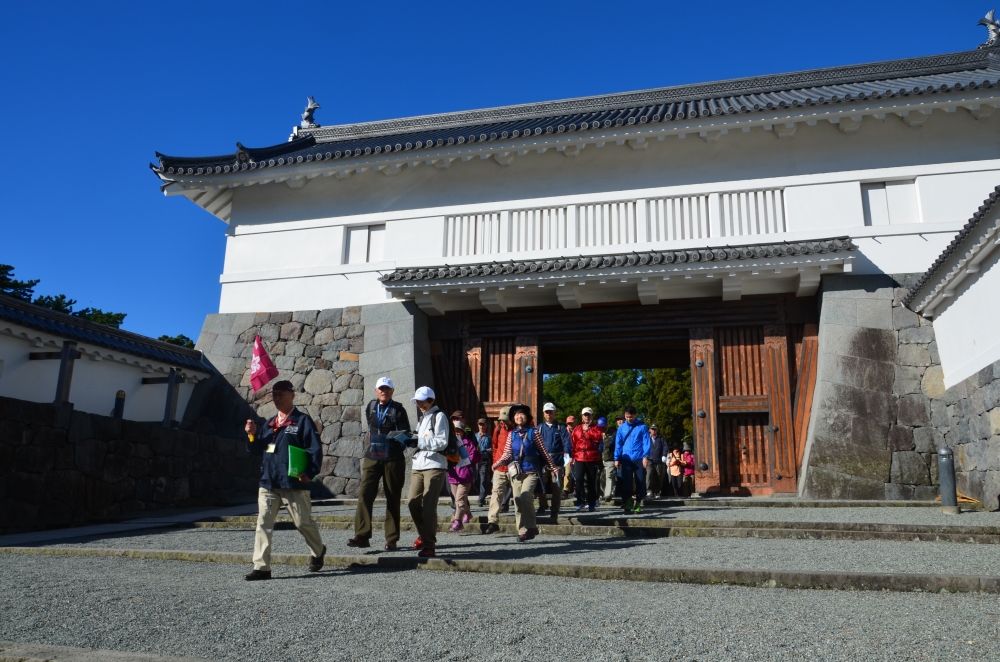 We include participation privilege, and there is many!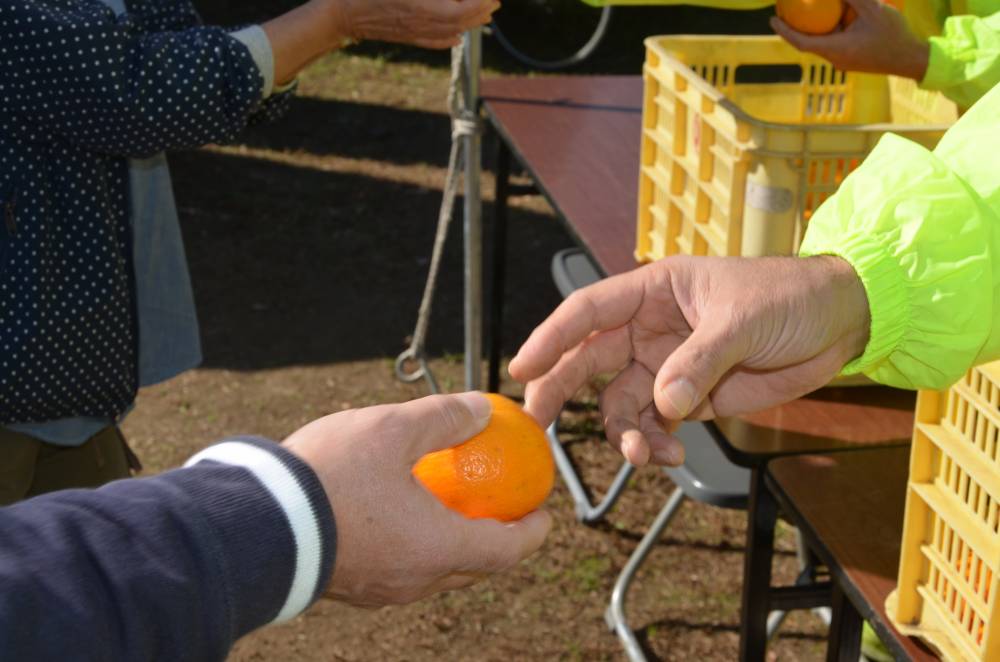 We get mandarin orange at souvenir and water station on course when we participate in two D march. In addition, let's get luxurious prize by lot lottery after finish!
We consider that we agreed to the next matter with meeting application.
Participant undergoes medical examination, and please participate in health care to be absolutely sure. Even if accident occurs during this meeting by any chance, responsibility except range of accident insurance that sponsor takes out and emergency measure cannot be due. Person with chronic disease, please get permission of the chief physician.
When unexpected disasters such as natural disaster, stormy weather that is hard to walk, outbreak of epidemic disease occur, we may cancel meeting. In that case, we cannot authorize refund of entrance fee, expense compensation of personal burden including transportation expenses, the hotel charges and participation authorization, walk record. Sponsor judges each time, and sending such as documents of meeting is decided again (before authorizing in the case of cancellation decision after the first course on ※ first day started, but starting middle stopping when they are decided, it is not possible for participation authorization.).
The publication right and right of likeness to TV, newspaper, magazine, the Internet about picture, photograph, article, record during meeting are vested in sponsor.
Recruitment of junior high student volunteers
It recruits junior high students in Odawara-shi that can engage in "the 20th memory meet castle town odawara two day march" to hold on Sunday on Saturday, November 17, 2018, 18th as the volunteer staff.
After accessing the site mentioned above, and clicking electronic application, please advance according to instructions of screen.
Application period
From Monday, September 3, 2018 to Friday, October 19
The engagement date and time
We assume any of the following.
(1) From Saturday, November 17, 2018 7:00 a.m. to 11:30 a.m.
(2) From Saturday, November 17, 2018 11:30 a.m. to 4:00 p.m.
(3) From Sunday, November 18, 2018 7:00 a.m. to 11:30 a.m.
(4) From Sunday, November 18, 2018 11:30 a.m. to 4:00 p.m.
Business content
Instruction, guidance of participant, seeing off in starting expression, meeting at the time of goal, assistance to lot lottery, assistance of other meeting staff
※About assignment of business content, it is decided at the secretariat.
The offer number of people
200 first arrival
Others
・I hand meeting badge.
・I hand true heart card. (we send later to junior high school from Regional Policy Division of Odawara-shi government office)
The castle town odawara two D march executive committee secretariat (sports inside of a section)
Zip code 250-0866
Address 263, Nakazone, Odawara-shi, Kanagawa
    Odawara-shi synthesis culture gymnasium, Odawara arena
Telephone 0465-38-1198 
[except Saturday, Sunday, national holiday, year-end and New Year (from December 29 to January 3) except the day of the meeting]
FAX 0465-37-5120
The last update date: December 10, 2018
Reference about this information
Department of culture: Sports Division sports promotion person in charge
Phone number: 0465-38-1149