Wednesday, December 19, 2018
The municipal assembly December ordinary assembly end
 General interpellation from 12th to 18th was over, and ordinary assembly became closing in municipal assembly December when bill examination had been performed from last month 28. Or all the members agreement becomes the approval by a majority, and all bills including budget bill and regulations bill which we introduced are relieved.
 There were many questions about bicycle race business that considered including maintenance or abolition, and question was performed about progress of municipal hall, prospect of field rebuilding of municipal hospital by anxiety to the ruins use and deficit of reform school which became ex-Emperor shut by general interpellation. Citizen is highly concerned with all and is important item for Motoichi and wrestles well sequentially.
 From today of the assembly end, we carry out lecture for the purpose of joint ownership of progress confirmation of important business working on and problem for the next fiscal year for a lot of in year intermittently this year. Schedule gets crowded including year-end greetings or close confirmation work while there are few remaining government affairs days in year. It seems to be relatively warm the end of the year, but it is season of year-end party and wants to spend time in physical condition carefully.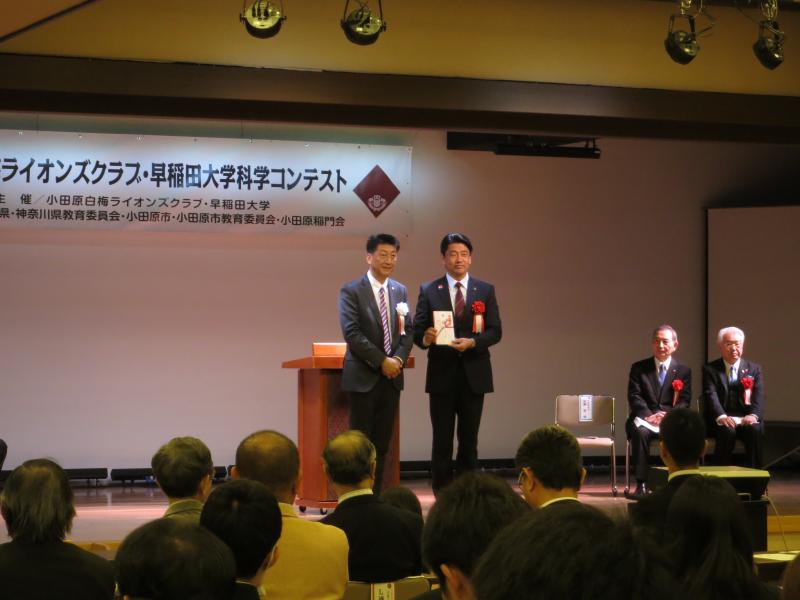 On 16th caught in general interpellation, we asked plural events.
 In bank of a moat convention hall, "science contest 2018" that it was hosted by Odawara white plum blossoms Lions Club, Waseda University was held. Junior high student, high school students inside and outside the city applied eagerly, and study at various cut ends was announced this year. We were not able to hear all announcement, but were surprised for study that was high level of high school students. We had contribution of the teaching materials and equipments for a large amount when we wanted you to make use for class of science in city Junior High School or study of science region from all of white plum blossoms Lions Club and Waseda University prior to contest. Scientific contest of white plum blossoms Lions Club which completely colonizes in form of the cosponsorship with Waseda University, and is evolving more. It is approach that is pioneer in domestic Lions Club, and the future is a pleasure more and more.

 In civic center coliseum, it is periodical concert of Odawara wind music society. We listened to, but felt force only by wind music that was different from orchestral music in flavor after a long absence. The choice of plain musical piece, the making of atmosphere to be able to enjoy while participating were devised to have children get close and were concert that good feeling could have very much.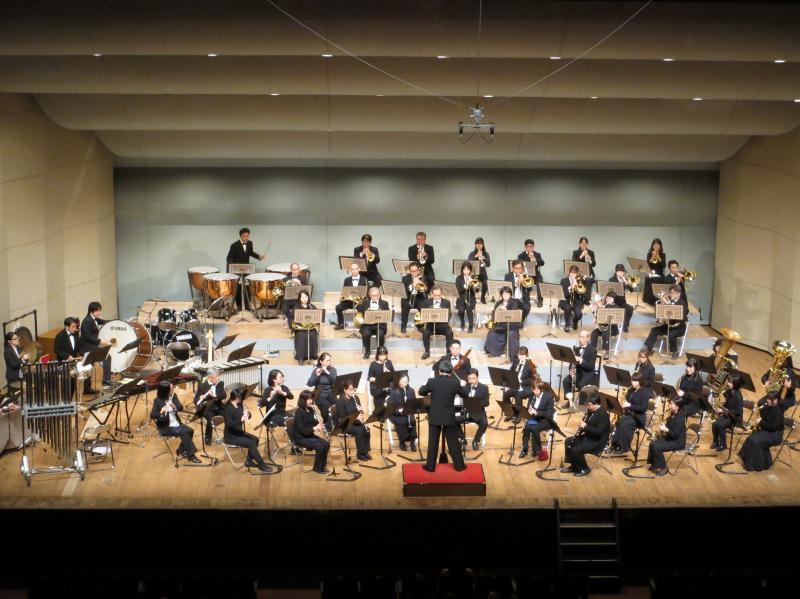 In village center of Shimosoga, plum, it is participation in "large harvest festival exchange meeting of nap mandarin orange field" where everybody of joint company "kanagote farm" was hosted. We participate so that a little less than 100 Kazumi Kawakubo including student and student of all parts of the world studying in Tokyo Univ. of Agriculture and Technology at mandarin orange farm of Sagami Women's Univ. and professors of both universities of Shimosoga picks off mandarin orange. Interchange that was full of international atmosphere was developed while soaking itself in the lingering sound. For will that regenerate mandarin orange garden getting rough by aging, lack of the cultivation abandonment and leading figure somehow for development of mandarin orange juice and sparkling drink work "kanagote farm." By effort of Yamato Oyamada and others earnest member carrying the secretariat, activity seems to spread year by year.