Let's challenge learning to check!
Do you know "learning to check"?
Learning (investigation learning) to check that attracts attention as new learning method recently.
This learning,
1 oneself thought
In search of 2 information (arrange)
We settle 3 (we tell reader)
We develop nadono ability.
Let's challenge since primary schoolchild by all means to acquire power to be helpful in society in the future!
We will begin to write that we want to know

Let's look for book

We will check

Let's write impression

Let's settle what we checked

Let's make book which we checked list
We will begin to write that we want to know 1
Firstly "we know and fill in drum and card" with what we want to check, wondering. Because time was limited in course, we had you focused on one or two and think. As theme was free, there were many children who checked thing which oneself liked.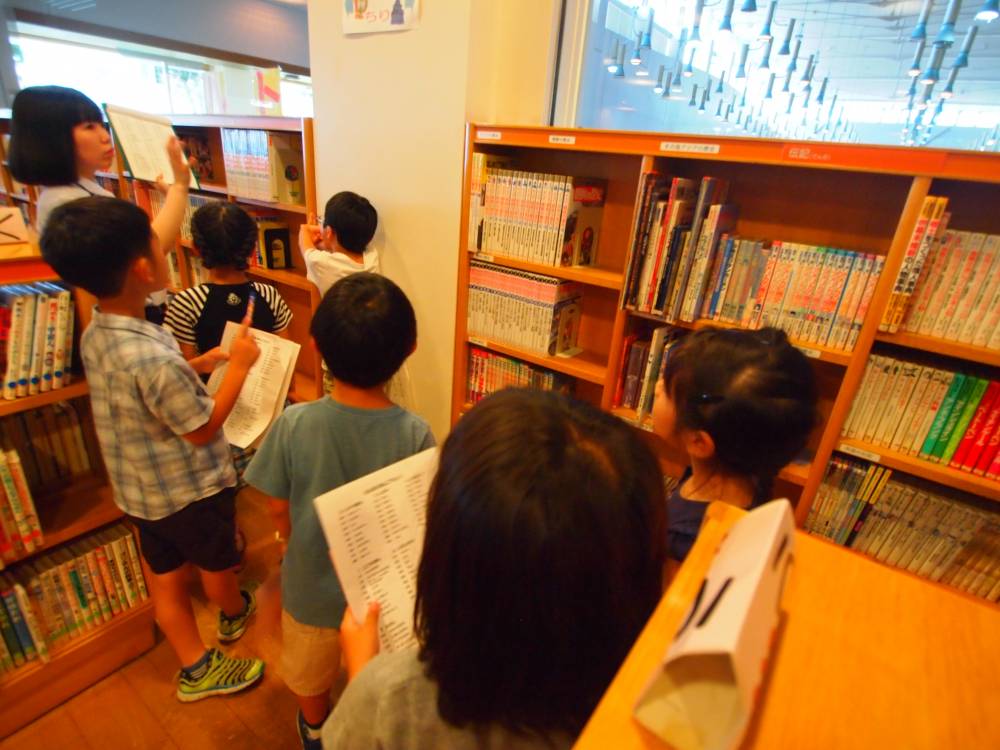 We look for book which what we want to check in library room of library and school appears in. When we do not know which book it is, we ask the staff of library. We had you look for with protector in course, but there was child who could not readily find if there was child found immediately. When you usually use library, you check using PC for search, and please make consultation (called reference) to the staff when you are hard to find.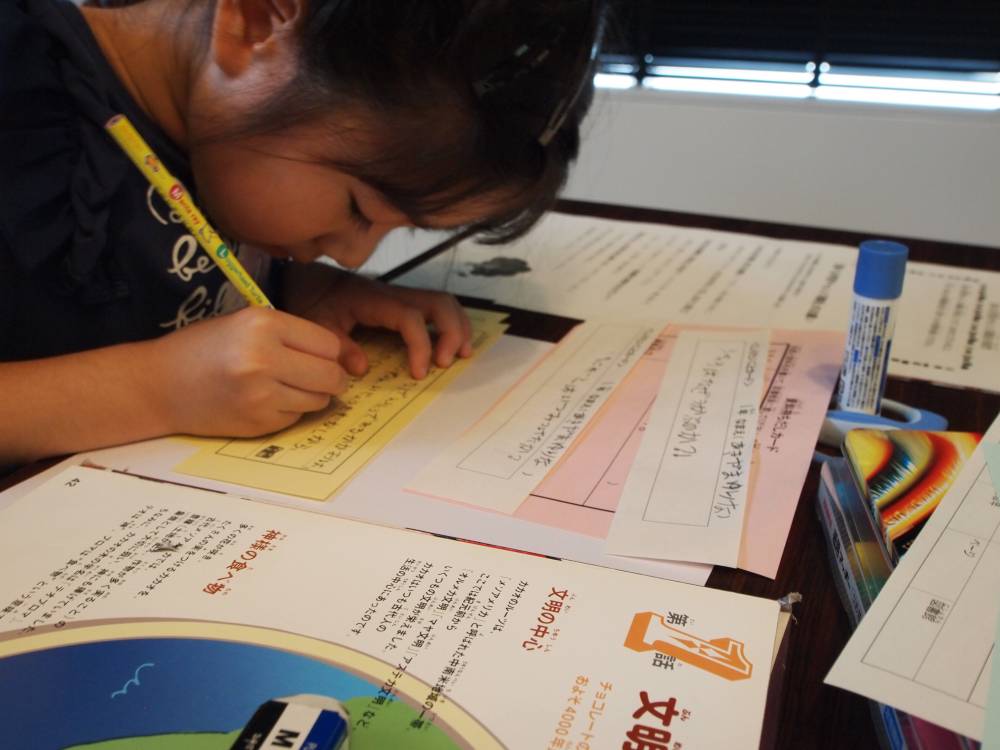 "Know; if answer that filled in drum and card" with to wondering finds book to say, "just copy into card", and quoted from which book, or it is revealed. In addition, we introduce later, but there is method to list toward the list of references in a mass.
Let's write 4 impressions
We write that we check and thought to "kanso card". In course here of series drift, but fill out, and connect what want to check more with what check next when check more deeply.
Let's settle that we checked 5
We prepare drawing paper or Japanese vellum and put "the same card" and "kanso card". We think about overall title and write if we finish putting. When it does not readily occur to title, it is one method first that just do thing that "we know and wrote to drum and card" that we filled in in title. In course that was higher than third grader, we were particular about font and color of letter, and there was child about title which look made. Furthermore, completeness of work goes up when we describe figure and painting if we have time and put photograph which we took by oneself.
Let's make book which checked 6 list
We write the name or title of book which we used when we check. Let's make list of references by all means to emphasize reliability of what we checked. Finally you introduce, but when you apply for learning contest to check using library hosted by city, you publish list of in work, or please submit list of separately.
Contents which we introduced this time are beginner's class.
Besides, it asks person, and it actually tests, and it performs, and it digs down what it wants to know deeply by spending time, and comparing the investigation by various method, and it is more important for visit society of museum and company we are accompanied, and to fill with what "we want to know".
Work which we compiled will apply for "learning contest to check using Odawara-shi library".
It is Monday, October 15, 2018 from Saturday, September 1, 2018 during application period of this year.
Please challenge!
The last update date: August 03, 2018
Reference about this information
Department of culture: Library [gull library]
Phone number: 0465-49-7800