We held the 24th whole country Hotoku Summit Odawara-shi meeting
Sontoku Ninomiya old man (Kinjiro Ninomiya) who led many farm villages which suffered from the dilapidation in person of agricultural administration that was in the latter half of the Edo era to revival. Representatives of the local government which joined national Hotoku study municipalities meeting to consist of the municipalities of whole country 17 with connection in sontokuo gathered and held "the 24th whole country Hotoku Summit Odawara-shi meeting" to argue about local autonomy or area promotion under the theme of "the making of person who turned to the future to review from the origin of Hotoku, town development" in Odawara civic center on Saturday, October 13, 2018.
On the day much Hotoku people concerned arrived from each places of the whole country, and attendance reached 900 people almost the crowdedness. Keynote Speech of Akihisa Kusayama of Hotoku Ninomiya Shinto shrine chief priest followed summit that opened curtain by performance of northern part of a castle Junior High School brass band club other than announcement of learning result of children such as composition announcement by city primary schoolchild, and panel discussion that representative of each municipality exchanged opinions about approach concerning sontokuo of each municipality on stage was carried out. In addition, sale of local special product and goods concerning sontokuo was carried out out of venue and was full of many people. By the end game of summit, the screening of preview of movie "Kinjiro Ninomiya" that preparations were pushed forward for national exhibition after the summer of next year was performed, and Takumi Igarashi of supervision, Masashi Aida and others starring appeared and talked about thought for work. Transfer of the site was carried out by closing event, and bronze Kinjiro image was handed the Akaogi superintendent of education of Chikusei-shi by Mayor Kato of Odawara-shi. Hotoku Summit of 2019 of the whole country is going to be held in Chikusei-shi, Ibaraki.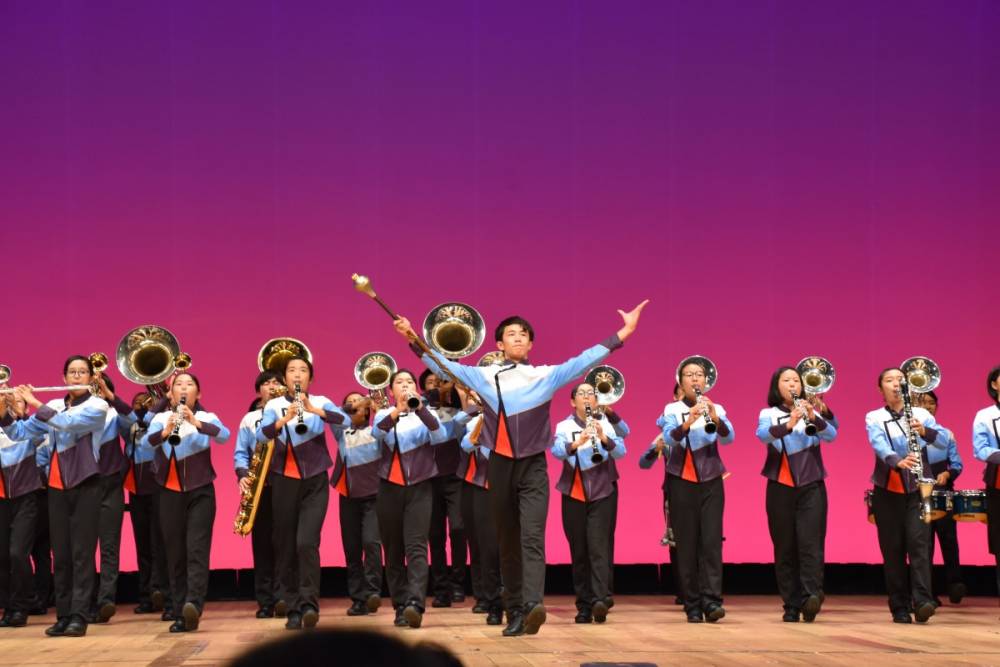 Welcome performance by northern part of a castle Junior High School brass band club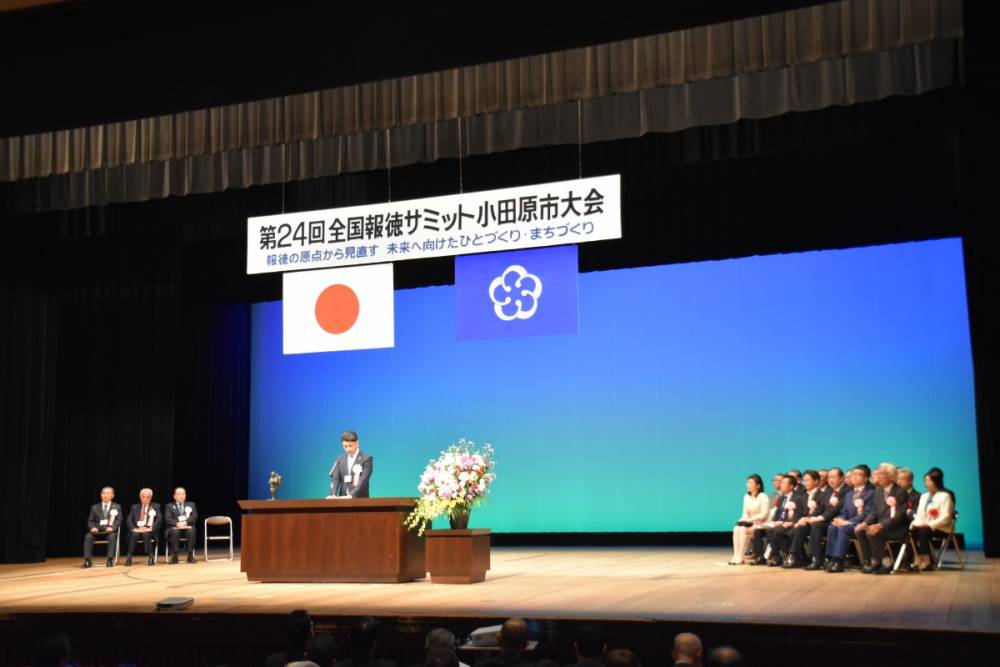 Opening of a meeting event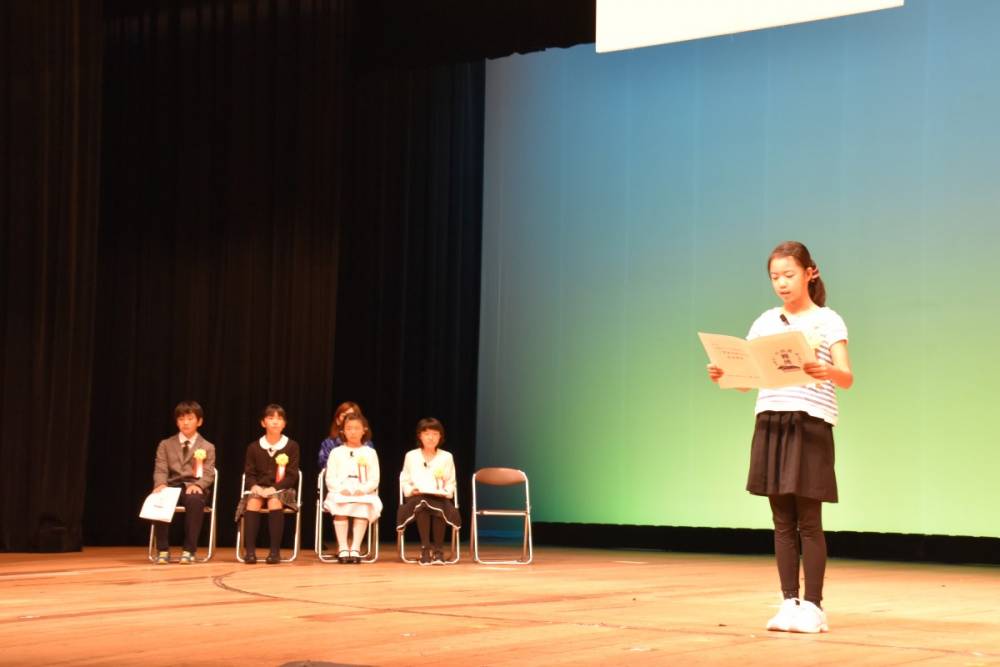 We announce composition of children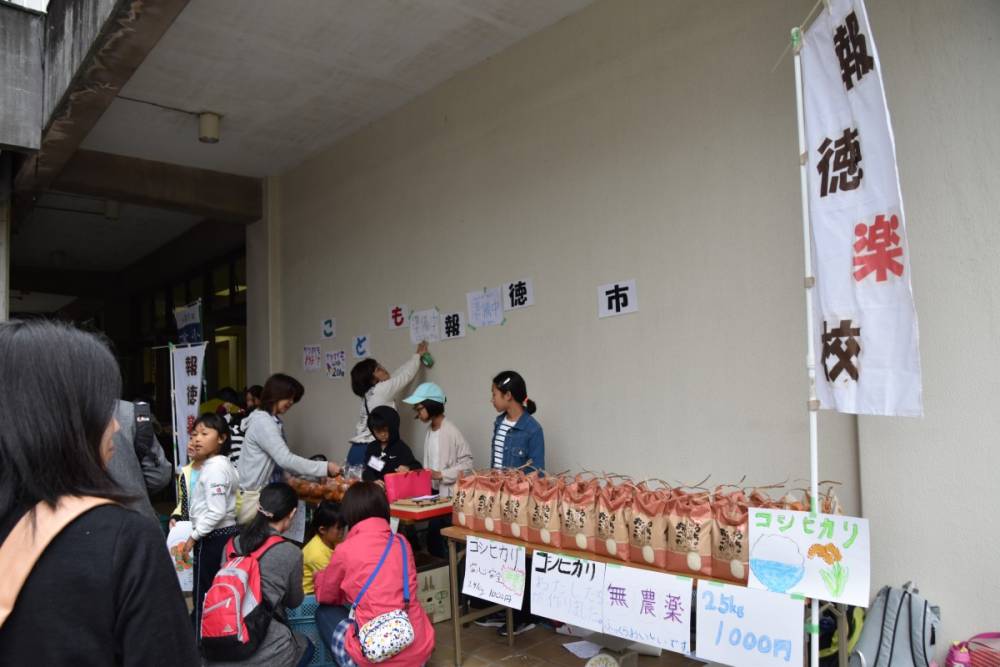 Sale of farm products by children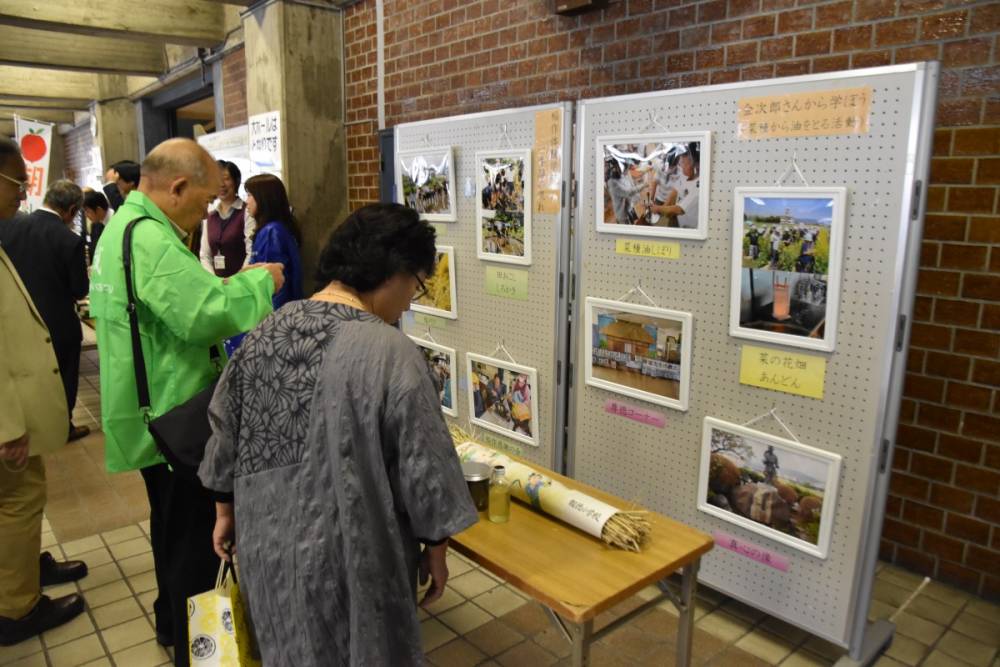 Result display of sontokugakushu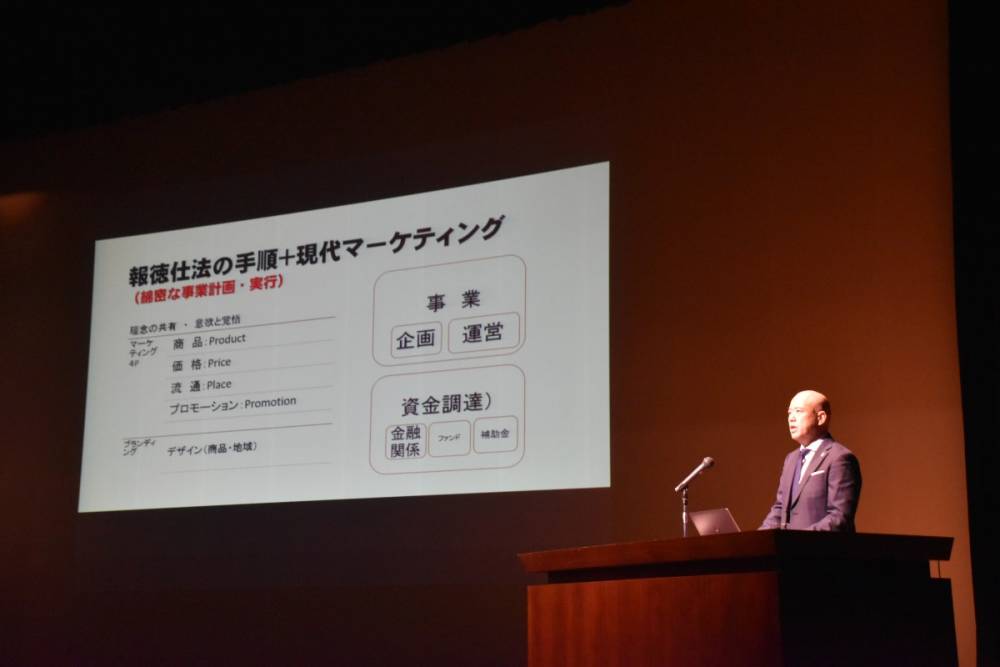 Keynote Speech of Kusayama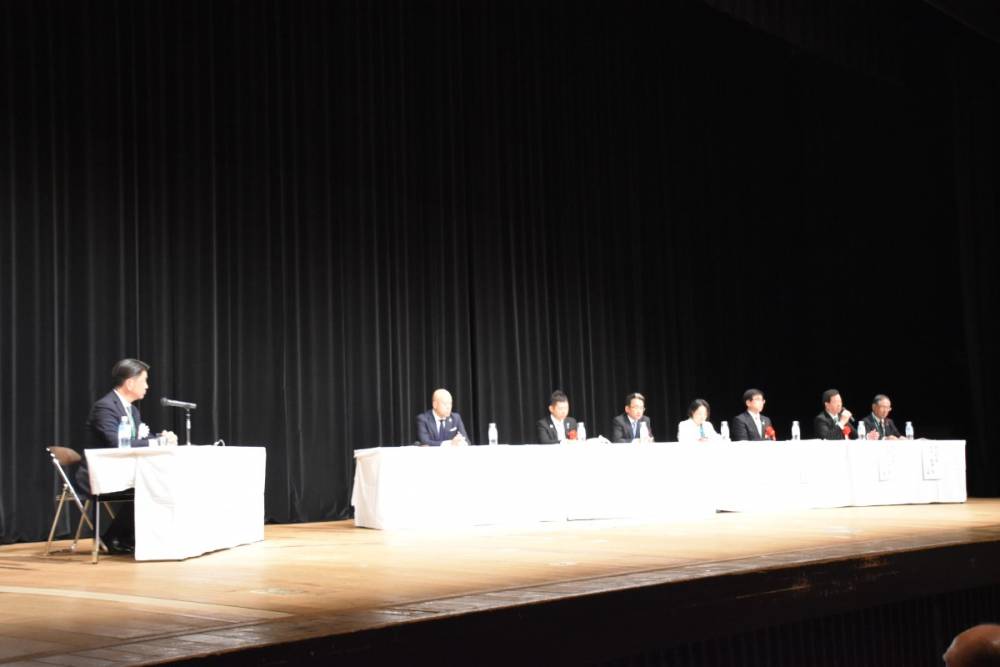 State of panel discussion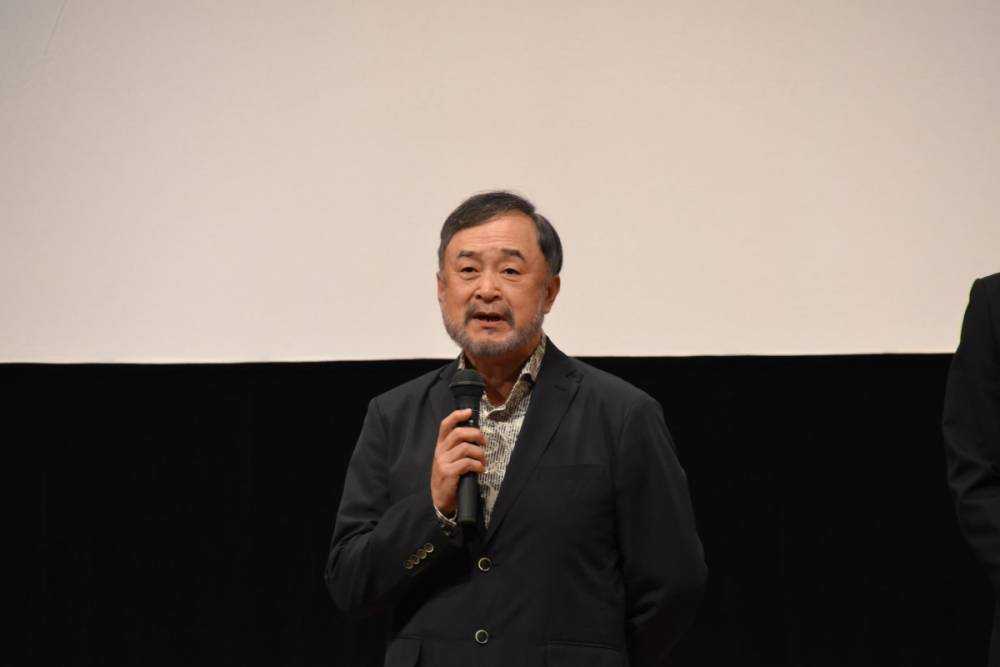 Manager Igarashi who comments on work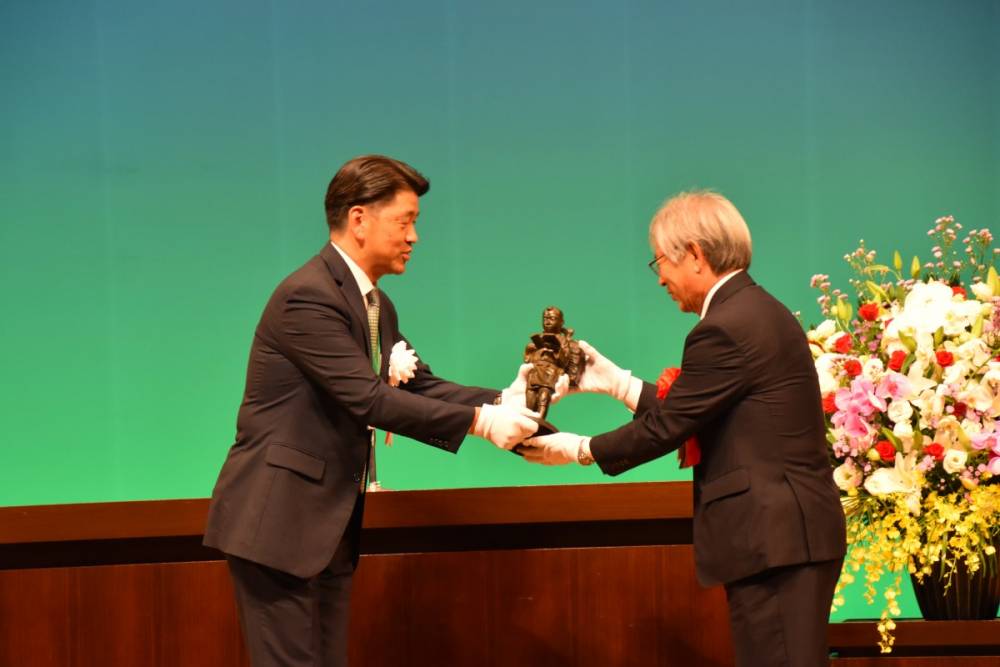 Transfer of the site
The last update date: October 25, 2018
Reference about this information
Department of culture: seigaigakushukasontokukinenkankakari
Phone number: 0465-36-2381